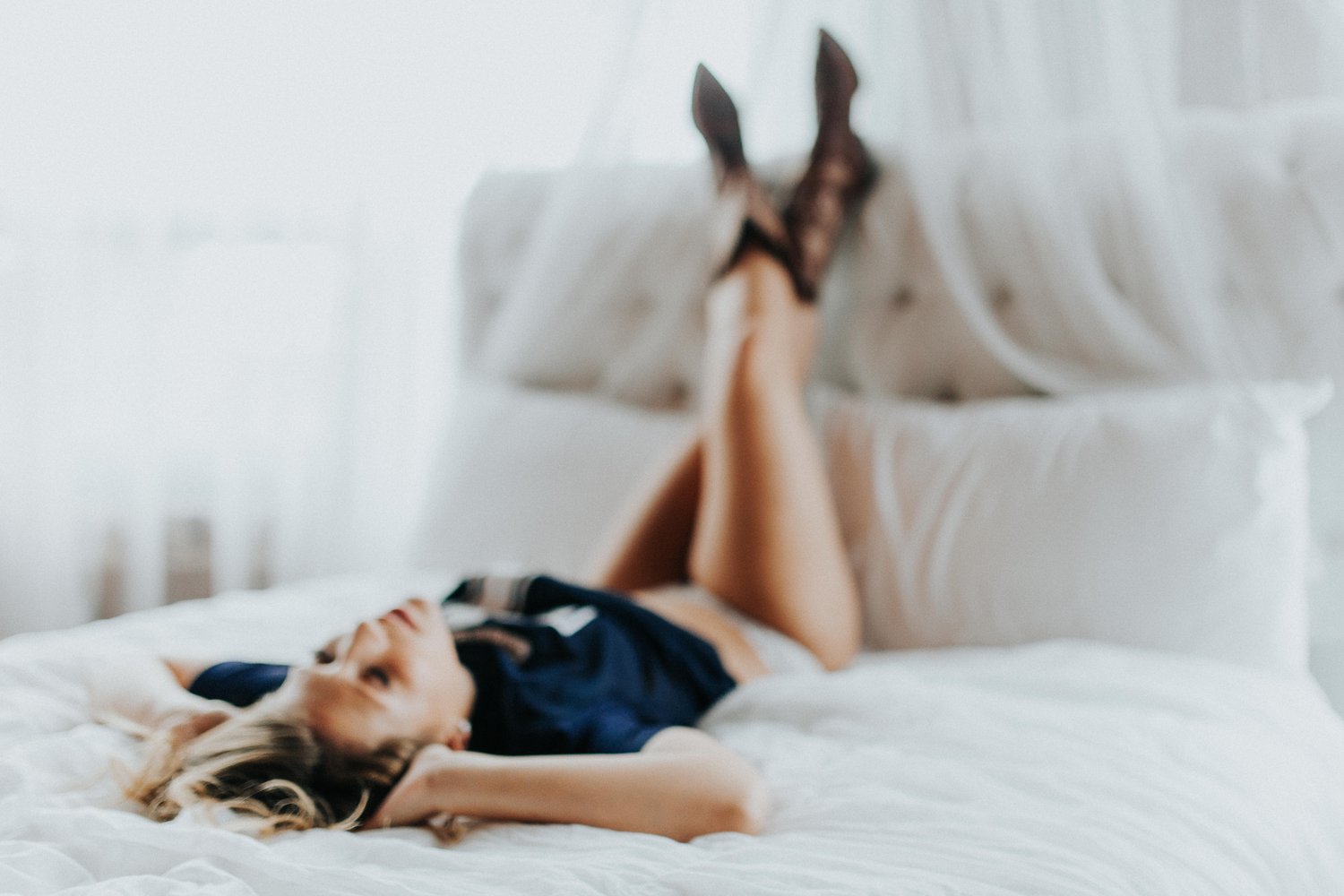 B O U D O I R
BOUDOIR
$610 / WITH Professional Hair + Makeup Application
110-Minute Photography Session
Professional Hair and Makeup Services provided by one of our Preferred Artists
Your choice of one of our Preferred Hotel/Studios or your Home
Pre-Session Wardrobe Consultation
Complimentary Beverages During Session
Posing and Facial Expression Coaching During Session
Professional Editing
Digital Images
Private Online Gallery
16-Page Photo Album with Leather Cover
Print Release
---
$490 / WITHOUT Professional Hair + Makeup Application
50-Minute Photography Session
Your choice of one of our Preferred Hotel/Studios or your Home
Pre-Session Wardrobe Consultation
Complimentary Beverages During Session
Posing and Facial Expression Coaching During Session
Professional Editing
Digital Images
Private Online Gallery
10-Page Photo Album with Leather Cover
Print Release
(Optional $150 quick edit turn-around available for add on)
A $100 non-refundable retainer is due in order to reserve your date. The retainer is subtracted from your total and the remaining balance is due on or before the date of your session. The location must with within 25 miles of ZIP code, 76052, unless otherwise agreed upon. You will be contacted within 24-72 hours to discuss the details of your session.
---
*Government tax will be charged to all Texas state clients.
*Cancellation Policy : To reserve the Session Date, Client shall pay to Photographer, upon execution of this Agreement, a non-refundable reservation fee in the amount of $100.00. Client understands and agrees that Photographer shall reserve the date and time agreed upon, and not make any other reservations or accept any other clients for said date and time. In the event that Client cancels the photography session or fails to attend the session on the Session Date, for any reason, Photographer shall suffer losses that are difficult to ascertain. As such, Client agrees that, in the event of cancellation by Client, such $100.00 shall be forfeited by Client and paid to Photographer as liquidated damages and not as a penalty. Client and Photographer agree that such amount is reasonable.